News
Kuje Prison: 2 prisoners Led Gunmen To Kyari's Cell Threatening To Behead Him – Barr Ajulo Alleges
The attack on the Kuje Correctional Centre by terrorists that gave room for inmates to escape has been trending across the country. DCP Abba Kyari, a high-profile inmate of the prison, had the opportunity to escape like some other inmates but decided not to.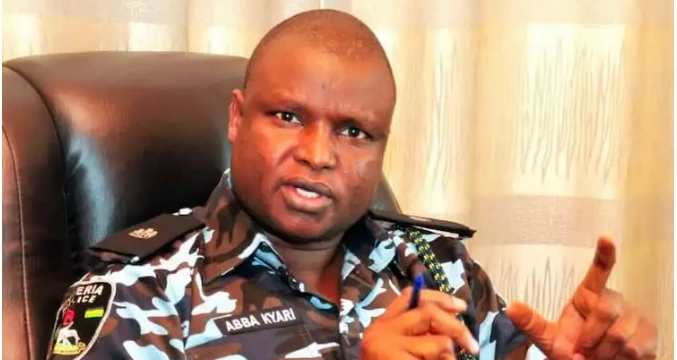 However, Barrister Kayode Ajulo, a constitutional lawyer and human rights activist, reacted to the continuous stay of Abba Kyari in custody. In a statement, the lawyer said that it is important to grant Abba Kyari bail as the allegation against him is bailable by law and he has been in custody for 5 months. He added that for Kyari not to have escaped when he had the opportunity shows that when granted bail, he will be available at the court when he is needed.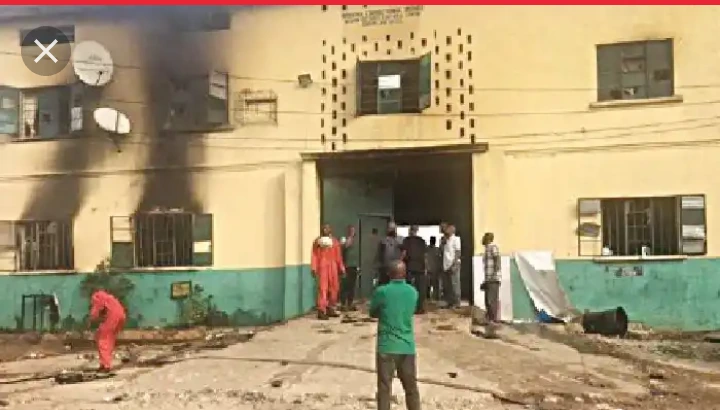 Ajulo went further to say that Kyari has done lots of good for the country by bringing several hardened criminals to book, something that has never been done before in the history of the Nigerian Police. He noted that about 60% of the inmates in the Kuje prison got there by him and it wouldn't be fair to keep him among them.
The lawyer alleged that a reliable source told him that three terrorist commanders who had earlier threatened Kyari led some gunmen to his cell, shooting and shouting his name, saying they would behead him. He stated that God saved the former super cop because the explosive they used on his cell door didn't detonate. If it had, he would have been history.
Screenshot From Vanguard: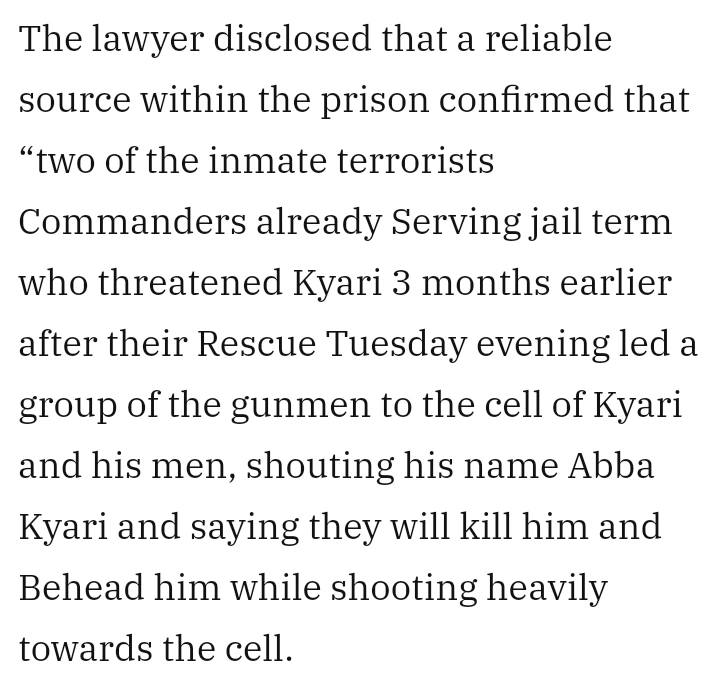 If Barrister Ajulo's revelation is anything to go by then the authorities ought to take Kyari to another Prison or perhaps grant him bail because of his safety.
Share your thoughts on this information.